Intellectual Property & R&D Solutions
Invalidity Patent Search
Identify the most relevant documents in searches, especially high-stake invalidity and opposition searches.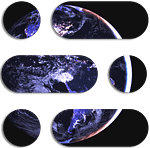 Get a Search Proposal in 5 mins with Searchstream
Intellectual Property & R&D Solutions
Access To World-Class Databases
Our Advantage
Delivering Results
Improvement in productivity
Our Capabilities
Invalidity Patentability Search
Reference Case
High-Tech Major Builds Strong & Strategic Patent Portfolio by Adopting Evalueserve's Directed Prosecution Solution
To remain competitive and defend from any possible future litigation threat, companies have invested millions to build a patent portfolio to protect their innovations. However, in the course of protecting IP for everything, the quality of the patent portfolio could get compromised. It becomes challenging for top patent owners to continuously sharpen the quality of patents, as they also have to keep their company's future value in mind. 
Related Resources
Optimize your outcomes.
Related Products
AI-optimized products that scale.
We offer a distinct suite of products with careful attention to client-specific agility and seamless integration into existing platforms.
Related Industries
Additional Industries.
Talk to One of Our Experts
Get in touch today to find out about how Evalueserve can help you improve your processes, making you better, faster and more efficient.