Intellectual Property & R&D Solutions
Patentability Search
Transparent processes for novelty and patentability searches account for your specific use case.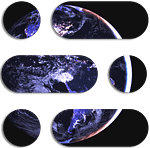 Get a Search Proposal in 5 mins with Searchstream
Intellectual Property & R&D Solutions
Actionable Patentability Search Report
Our transparent processes for novelty and patentability searches account for your specific use case, whether you're screening inventions or drafting claims.
In addition, we flexibly customize our search and engagement model based on the volume of the searches our clients want us to search. Our knowledge management processes are essential for clients with bulk searches, generating a customized search tool that ensures efficient and high-quality searches.
Our Advantage
Delivering Results
Reduction in turnaround time
Our Capabilities
Patentability Search
Reference Case
How Evalueserve Helped a Major Consumer Electronics Company Monetize and Enhance Patent Portfolio Quality
To be the leader in any industry, companies invest millions in Research and Development and their Intellectual Property (IP) portfolios. They spend the majority of their IP budget to build strong patent portfolios that can be used for defensive or offensive purposes. However, studies show that despite making huge investments in R&D and patent portfolio creation, only a fraction of patent portfolio quality yields revenue helps protect the company's market share, or protects their own products.
Related Resources
Optimize your outcomes.
Related Products
AI-optimized products that scale.
We offer a distinct suite of products with careful attention to client-specific agility and seamless integration into existing platforms.
Related Industries
Additional Industries.
Talk to One of Our Experts
Get in touch today to find out about how Evalueserve can help you improve your processes, making you better, faster and more efficient.