Digitize WorkFlow. Streamline Content Creation. Deliver Impact.
Optimizing the content marketing journey for asset managers.
Publishwise: An Intelligent Content Management Platform for Product Marketing That Enhances Productivity by 25-35% and Reduces Turnaround Time By Over 30%
Automated Workflows

One-stop-shop for key teams involved in the content process

Content Management

Publication calendar and document expiry management

Sales Enablement

Central access to marketing content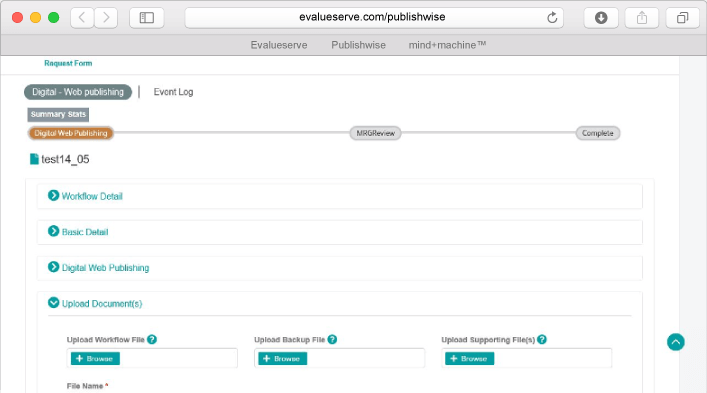 Workflow Collaboration and Content Generation
Single platform for all teams (product, marketing, design, compliance, digital, etc.) providing a bird's-eye view of the entire publication universe.
Content and task scheduling works to automatically trigger tasks and assign them to the appropriate teams.
Dynamic authoring tool provides a digital interface to author content.
Automated real-time KPI tracking and MIS reporting to track the performance and productivity of different business functions and individuals.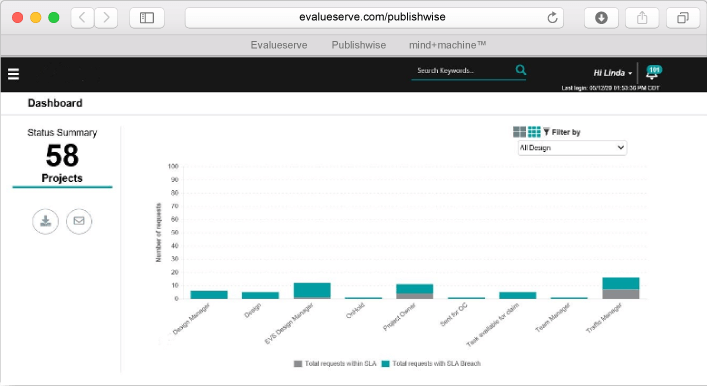 Content Management
Automated document expiry management ensuring only compliance-approved content is available to the sales team.
Standardized content tagging ensures that all tags are synced across all platforms.
Automated document version control and archiving makes content easy to find and safely stored for the future.
Audit trail allows users to keep track of internal changes made to data or documents, making information readily accessible and accurate.
Sales Enablement
Central access to compliance approved marketing content for sales and distribution teams based on user profiles (retail or institutional, asset class, risk profile, geography, etc.).
Publication calendar syncs marketing campaigns, content
and sales/distribution outreach.
Automated distribution to other internal or external sales
tools/platforms.
See Why Over Half of the
F500 Trust Us
3 of top 5 strategy consultants

3 of 5 oil and gas supermajors

12 of top 15 global pharma companies

5 of top 10 personal care companies

6 of top 10 industrial goods companies

8 of 10 global investment banks