2022 has been off to a racing start when it comes to decarbonisation. Reaching net-zero carbon emissions and limiting global temperature rise to under 1.5 degrees Celsius by 2050, or 2070 for some, is the mission. Hydrogen is increasingly being seen as a major contributor toward a clean energy future. 
In this roundup, we put together a series of our industry insights and reference cases exploring a future in decarbonisation from the hydrogen perspective. From the lightest element's ability to fuel the energy transition and its potential impact on new electrolysis technology, to the lucrative opportunities it presents for global natural gas suppliers. Don't forget to read the reference cases on how our GREEN Framework empowered our clients on their decarbonisation journey.  
Industry Insights:  
Hydrogen: Can it fuel the energy transition? 
In the past few years, continuously decreasing global prices of renewable power along with the decarbonisation policy push by various governments has accelerated the momentum for blue and green hydrogen. Hence, low/zero-carbon hydrogen is now increasingly considered an important part of the clean energy mix, majorly in transport, followed by industrial, and power generation fields, as well as in certain building applications. These shifts indicate the nascent development of a global hydrogen ecosystem. Read full insight here. 
What the future of green hydrogen energy says about SOEC technology. 
Hydrogen is fast gaining ground as the fuel of the future. Electrolysis is a major Power-to-X (PtX) solution pathway to generate green hydrogen using electricity and water. And in this pacey space, a new process could soon change things – solid oxide electrolysis cell (SOEC). While facing the challenges of any new technology, SOEC presents a more efficient way to generate hydrogen. In this industry insight, we look at where SOEC technology stands and the decarbonisation opportunities it presents.  
How natural gas suppliers are racing to pivot to hydrogen gas blending  
There are some contradictory views on how soon hydrogen could become an energy heavyweight. However, its potential for decarbonisation activities cannot be overlooked in the transportation, industry, and power generation sectors. One of the largest near-term opportunities for its use is blending hydrogen gas into the existing natural gas network. The lucre of this opportunity has players in the natural gas field excited and rushing toward demonstrator projects.
Learn more by reading the full industry insight here.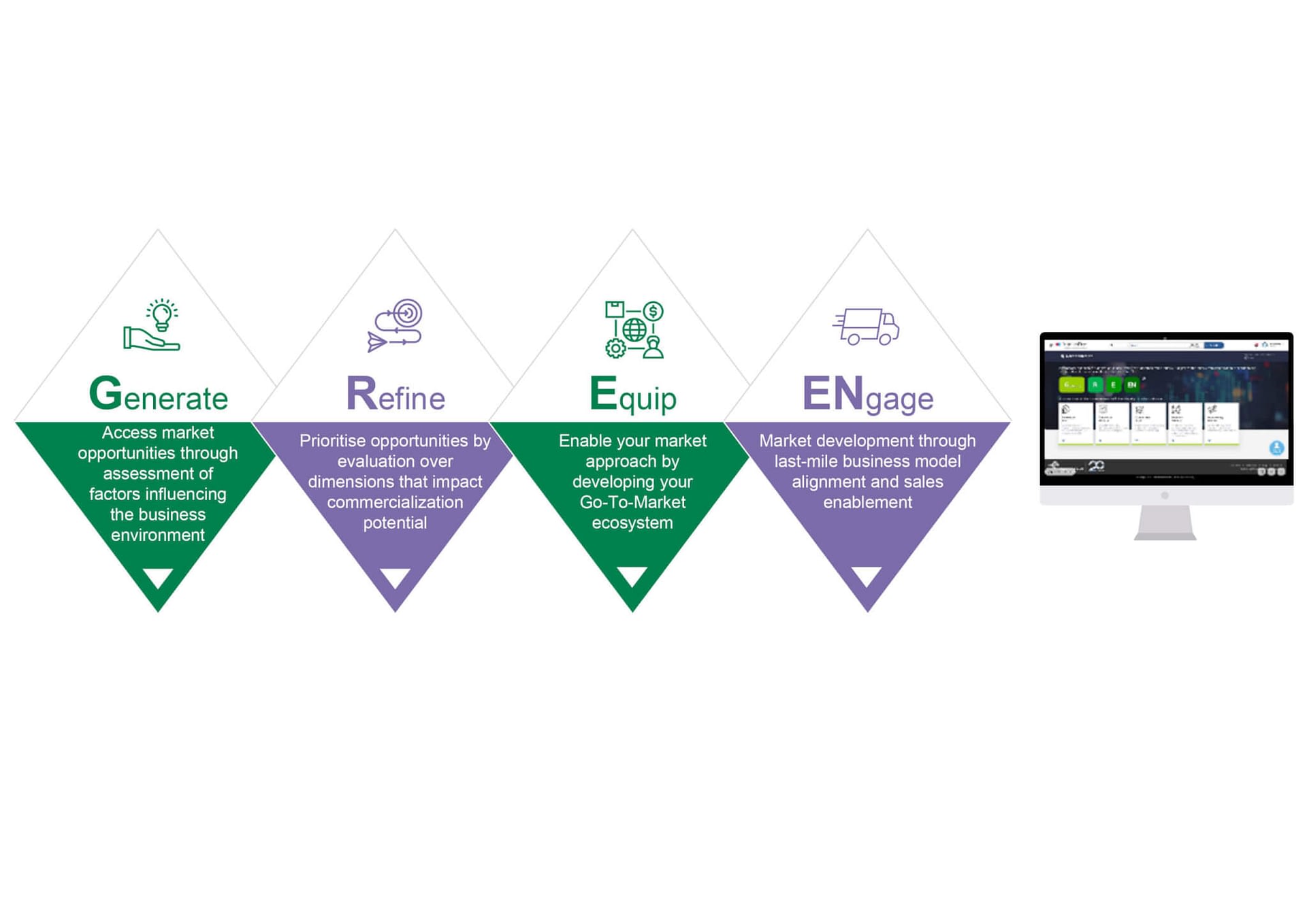 Understand how we support our clients, read our reference cases: 
Evalueserve leverages its GREEN Framework with clients to accelerate their decarbonisation roadmaps and make tangible progress towards meeting their sustainability targets. Our framework focuses on three core objectives – greening the generation, greening the value chain and greening the product portfolio – which are accomplished through five global themes that act as levers for making progress – clean energy, clean hydrogen, circular economy, future mobility and low-carbon products.  
1. How the GREEN Framework helps a client identify hydrogen PEM electrolyser material and manufacturing opportunities. Read now.  
2. Cleantech Solution Placement Within Green Hydrogen Value Chain. Read now. 
Get decarbonization publications delivered to your inbox by filling out the form below.