Intellectual Property & R&D Solutions
Freedom to Operate Patent Search
Controlled quality through Evalueserve's Search Quality Index (SQI) delivered by the largest global search provider.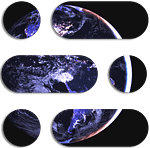 Get a Search Proposal in 5 mins with Searchstream
Intellectual Property & R&D Solutions
The Importance of Freedom to Operate Patent Searches
Controlled Search Quality
Controllable, higher quality – expertise from the market leader.
Multilingual Searchers
We proudly offer native language search and evaluation.
Global Industry & Domain Experience
Evalueserve provides 20 years of FTO domain expertise with specialists in the United States, Germany, Netherlands, India and China. 
Our Advantage
Delivering Results
Reduction in turnaround time
Our Capabilities
Your Partner on Quality-Focused Patent Searched
Reference Case
How a Large Diversified Company Identified and Acquired Strategic Patents, Saving £50 million
A large diversified company had portfolios in apparel, home appliances and more. This company was on the lookout for different types of heat exchanger technologies and/or a distressed company with this technology that they can acquire to integrate into their existing and new product lines.
Related Resources
Optimize your outcomes.
Related Products
AI-optimized products that scale.
We offer a distinct suite of products with careful attention to client-specific agility and seamless integration into existing platforms.
Related Industries
Additional Industries.
Talk to One of Our Experts
Get in touch today to find out about how Evalueserve can help you improve your processes, making you better, faster and more efficient.