Intellectual Property Product
Insightloupe Delivers IP and R&D Clarity
Get the highest-quality view of your IP and R&D data.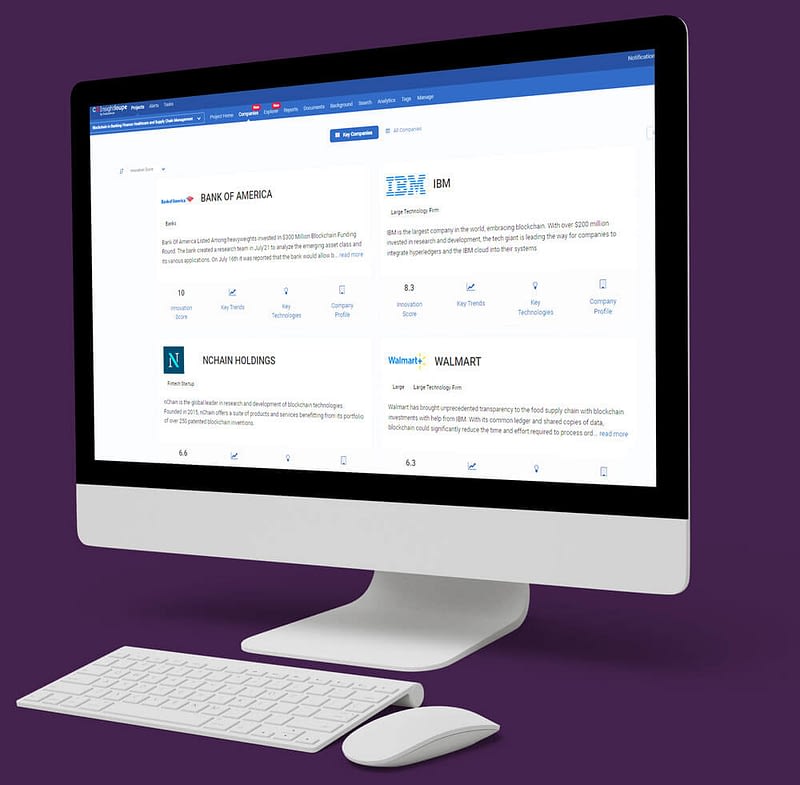 Intellectual Property
Clarity When It Matters
Insightloupe, one of Evalueserve's unique domain-specific AI solutions, brings a combination of human expertise and best-in-class technology to patent landscaping. With Insightloupe, companies can obtain expert–backed IP and R&D insights and empower decision–makers with the clarity and accuracy needed to make high-stakes decisions.  
Keep all your current and past IP and R&D intelligence projects in one secure, central and easy-to-manage repository.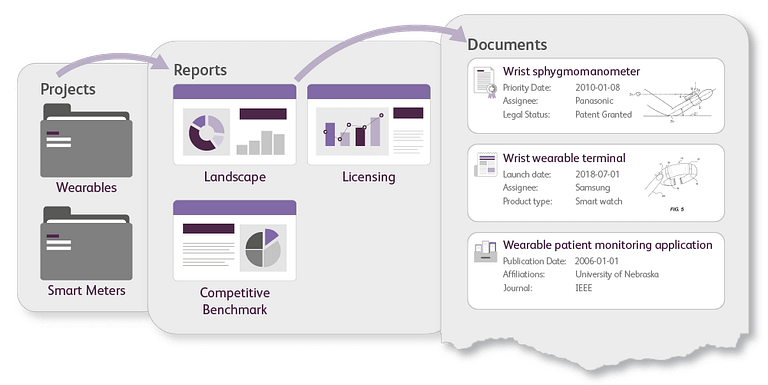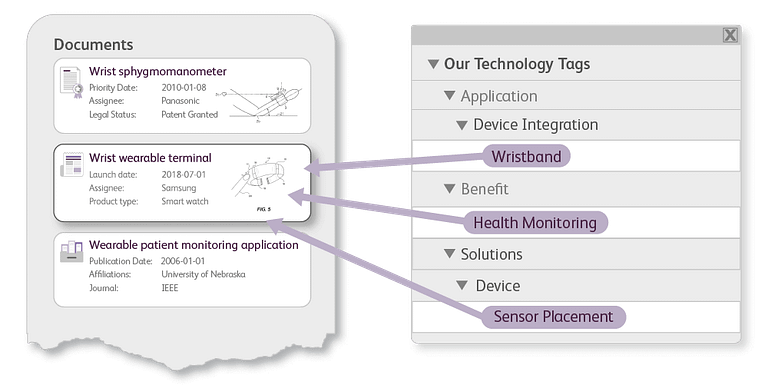 Create your own categorization or let our experts design it for you, ensuring optimal organization and searchability.
Integrate detailed data and visualizations into a secure online report, then download it to your desktop to add branding elements and confidential information.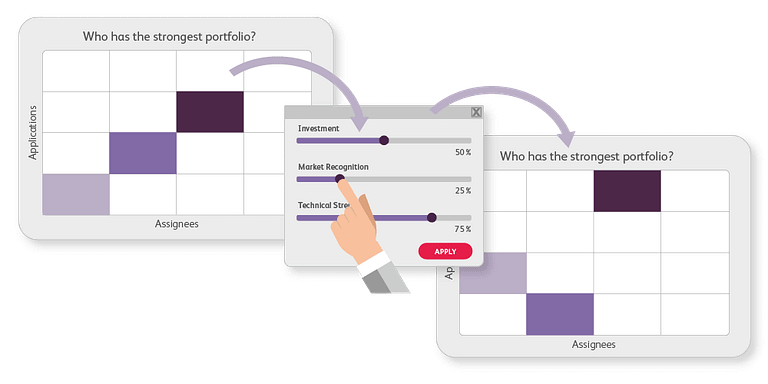 Get a clear view of trends, see the underlying data, and apply your scenarios to understand the impact on the overall picture.
Implement customizable workflows that use data sources and curation tasks aligned to your internal processes.
50+ of the Top Innovators Worldwide Trust Insightloupe
"Insightloupe provides us with a centralized, searchable repository for 3rd-party IP documents."
Aviation Industry Company
"Our team saves time by the informative reports that allow us to track competitiveness."
Global energy company
"It is providing a quick way of creating and updating landscapes on a regular basis."
Medical equipment company
Insightloupe
Differentiator
What is the key difference between Insightloupe and other automated IP and R&D intelligence tools?
| | | |
| --- | --- | --- |
| | Insightloupe | Automated patent & innovation landscape tools |
| How insights are created and refined | Domain-Specific AI | Machine |
| What data types and sources are accepted | Any | Limited and vendor-specific |
| How taxonomy is defined to categorize documents | Defined by our client and fully customizable | Defined by the tools or system and the data |
| What internal and external collaboration possibilities exist | Extensive | Limited |
| How results are visualized | Curated by experts | Based on templates |
| Quality of data | Higher | Lower |
| Accuracy of insights | High | Lower |
| | Every time that you need detailed, precise and accurate insights | For a basic overview or quick answer provided, ~80% accuracy is acceptable |
Reference Case
How Evalueserve Helped a Major Consumer Electronics Company Monetize and Enhance Patent Portfolio Quality
To be the leader in any industry, companies invest millions in Research and Development and their Intellectual Property (IP) portfolios. They spend the majority of their IP budget to build strong patent portfolios that can be used for defensive or offensive purposes. However, studies show that despite making huge investments in R&D and patent portfolio creation, only a fraction of patent portfolio quality yields revenue helps protect the company's market share, or protects their own products.  
Related Resources
Optimize your outcomes.
Related Industries
Additional Industries.
Insightloupe
Request a Custom Demo.
Get in touch today to find out about how Evalueserve can help you improve your processes, making you better, faster and more efficient.