Professional Services Product
Boosting Productivity. Maintaining Consistency.
Optimizing the creation of proposals and pitchbooks for professional service firms through intelligent automations.
Researchscaler
Customizable. Automated. Optimized.
Enhancing productivity and efficiency during the slides creation process 
Descriptor of key value for the user.
5 automation modules accelerating and standardizing the slide creation process
Configurable Tools
Tailorable tools easily adapt to client-specific templates and data structures
Consistent Data
Brings consistency in data and ease of deployment through a central repository.
Single-window access
Intuitive UI to access relevant PowerPoint functionalities and brand artefacts
Smart Design And Proofing Toolkit
Quick access to brand approved templates and infographics, facilitating effective reuse of material and consistency across teams.
Access to 15+ configurable proofing checks throughout the slide creation process to ensure consistency in slides.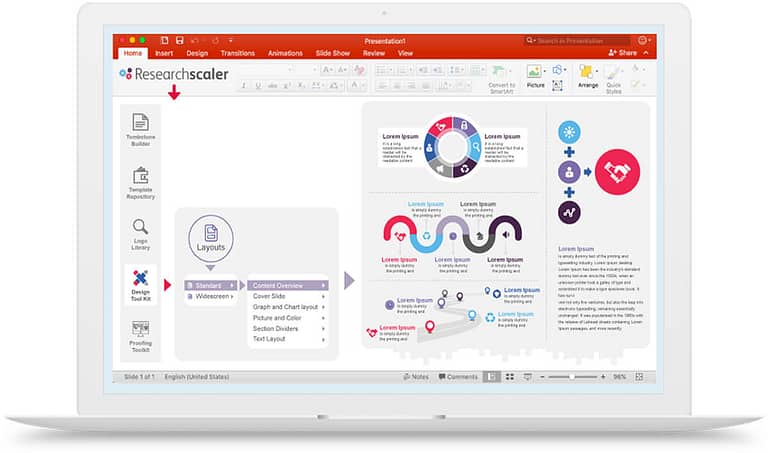 Snappy Deliverable Preparation
Integrated access to RPA-enabled tools eliminating time-consuming steps such as M&A tombstones, client logos, credential packs, and partner/executive profiles.
Structured and searchable central repository of back-end data ensuring that each presentation is up to code.
Automation modules focus on slides churned by professional service teams focusing on M&A advisory, corporate finance, and business development.
Governed by a team of domain experts, bringing the expertise needed for professional services clients from a range of industries.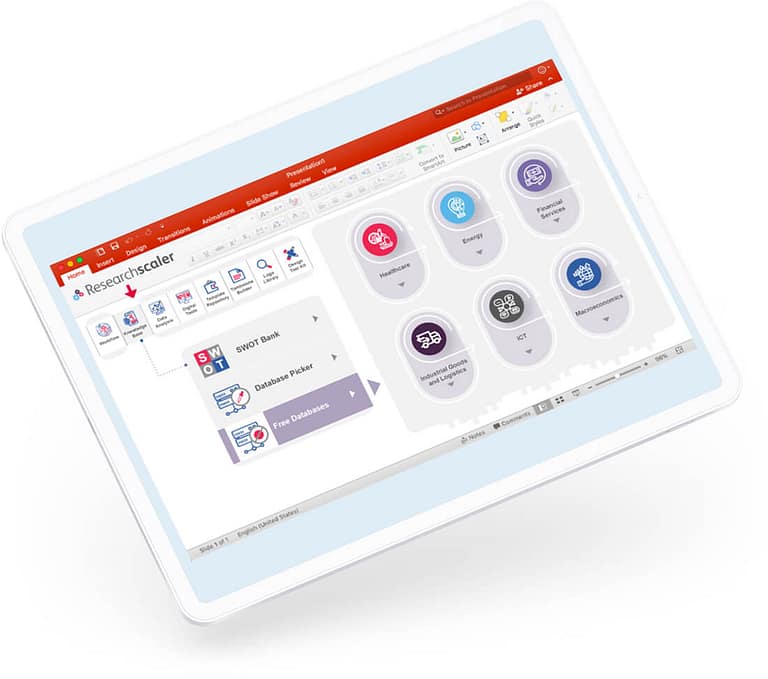 Related Resources
Optimize your outcomes.
Related Products
AI-optimized products that scale.
We offer a distinct suite of products with careful attention to client-specific agility and seamless integration into existing platforms.
Related Industries
Additional Industries.
Researchscaler
Request a Custom Demo.
Get in touch today to find out about how Evalueserve can help you improve your processes, making you better, faster and more efficient.