Analytics
Fast Track Digital Transformation Through Analytics Applications
Increase accuracy, reduce manual tasks, and improve ROI with applications that integrate into your ecosystem.
Analytics Apps
Scale Faster, Operationalize Better, and Go To Market Quicker with Our Ready-To-Deploy Analytics Applications
Services at Scale
Conquer challenges with scalable cloud agnostic best-in-class microservices 
Insights On-the-Go
Access enterprise insights at speed through our proprietary platforms
Data-Driven Decisions
Quality UX allows users to uncover intelligence and drive decisions
End-to-End Managed Services
End-to-end managed services and maintenance with same time-zone support
Marketing Mix & Spend Optimizer (MMSO)​
Combine Marketing Mix Modeling (MMM) with Marketing Spend Optimization (MSO) to develop a winning marketing mix strategy for the production, sales, and distribution of products or services.
Weaves cutting-edge data science with product infrastructure that enables organizations' marketing initiatives to leverage Market Mix Modeling at scale.
Provides organizations with a comprehensive and holistic performance overview, a tailored contribution analysis, and complete assistance with optimizing spend.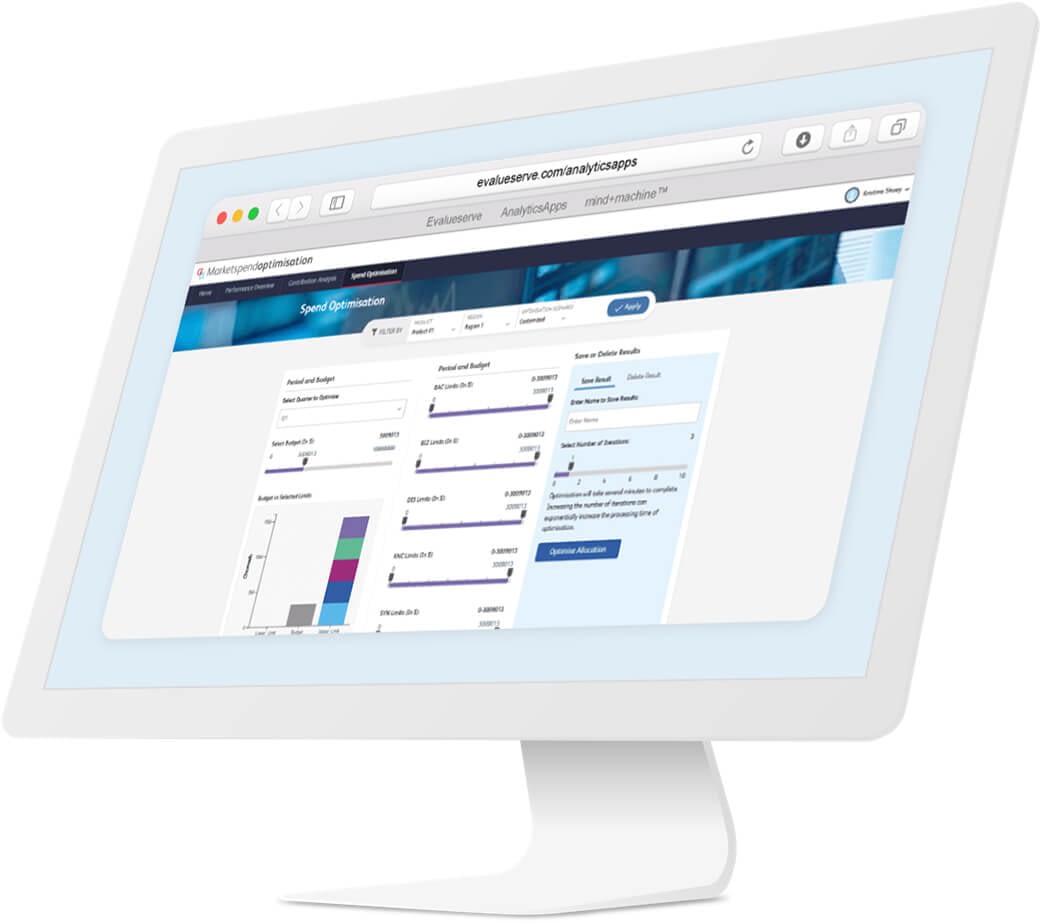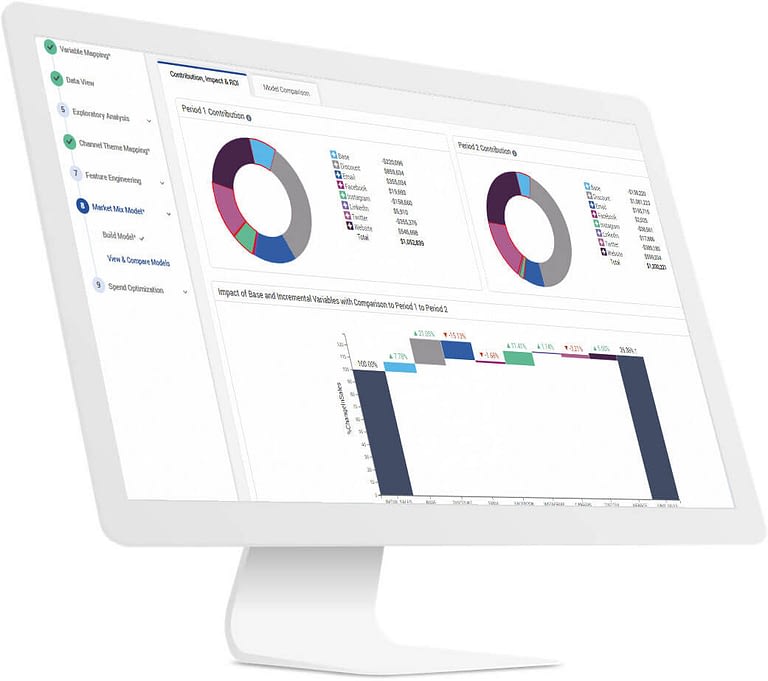 Data science and technology built specifically for Pharmaceutical commercial teams to devise competitive marketing tactic combinations in less time.​
Decreases the number of applications needed to effectively improve ROI through a combination of MMM and MSO.
Conduct your MMM and MSO assessment 3x faster through a full suite of cloud-based analytics modules.
Bring transparency and ease to the Pharma forecasting process through a targeted ML-driven sales forecasting applications for the Pharma and Life Sciences industry.
Model, optimize, and perform scenario planning for new product introduction initiatives in a single, collaborative interface.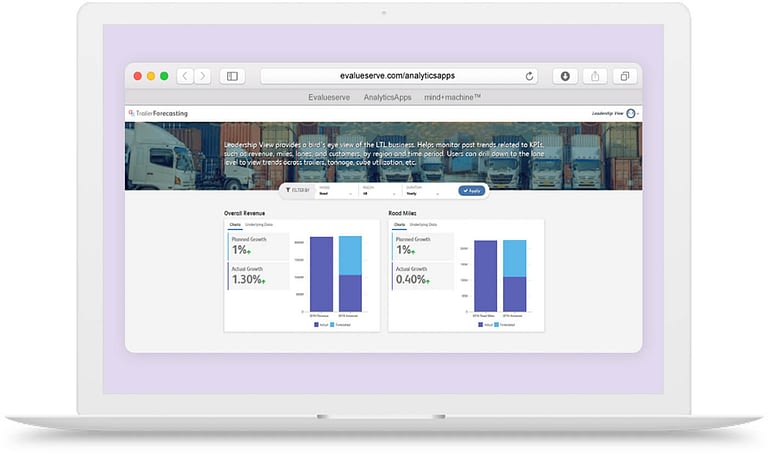 Predict future demand for every lane at scale, skip the long lead times, and bypass complex cross-functional projects through our ready-made solution.
Mitigate opportunity costs by integrating our trailer forecasting into enterprise wide decision support with proven cost savings and accuracy, which is backed by a data-driven approach and domain experts.
Ensure that linehaul managers can run smooth operations and operation managers will have more time to manage resources.
Related Resources
Optimize your outcomes.
Related Products
AI-optimized products that scale.
We offer a distinct suite of products with careful attention to client-specific agility and seamless integration into existing platforms.
Related Industries
Additional Industries.
Advanced Analytics Apps
Request a Custom Demo.
Get in touch today to find out about how Evalueserve can help you improve your processes, making you better, faster and more efficient.